Shell Lubricants
Shell
is the number one global lubricant supplier, delivering market-leading lubricants to consumers in over 100 countries. Bring world-class technological insights to its products, offering the best formulations for vehicles. It was a great opportunity for us to work with them.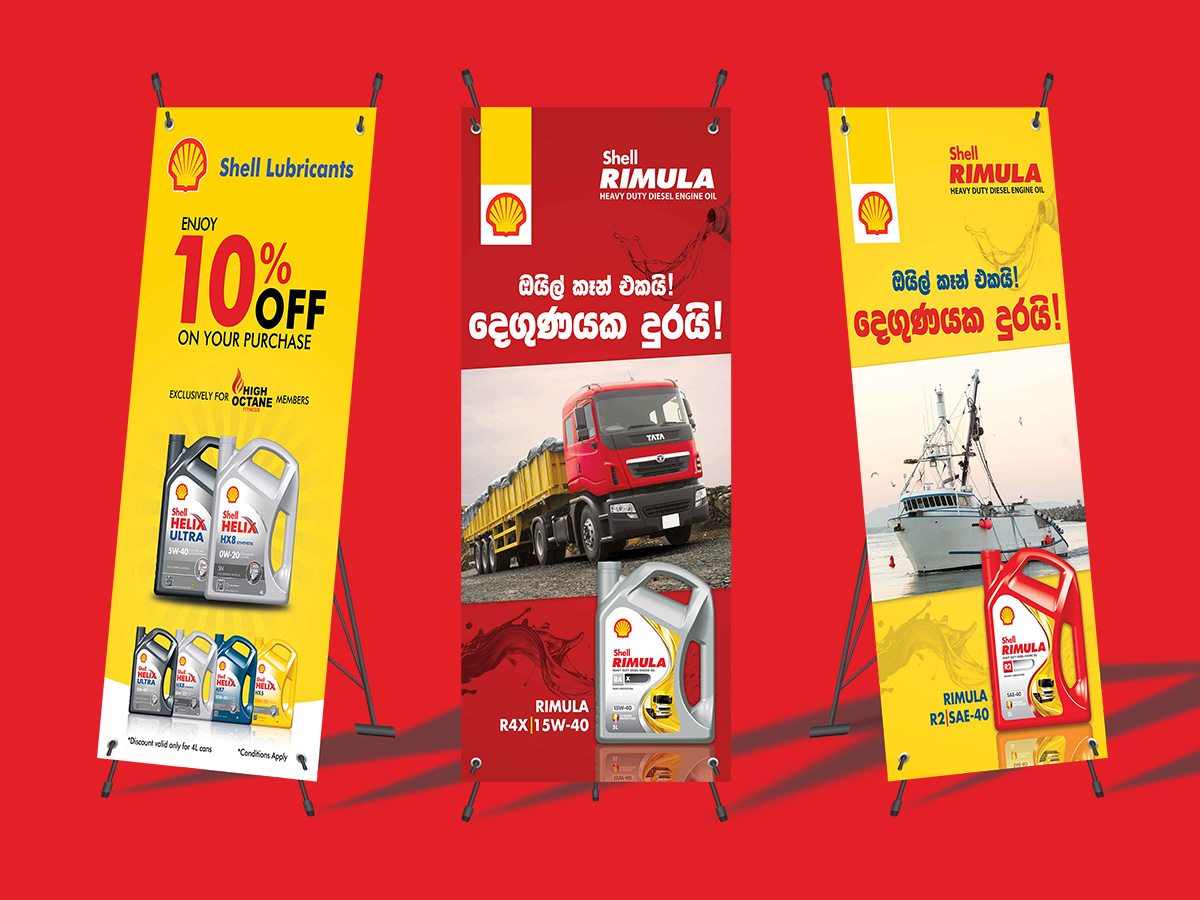 Indoor Advertising
X-Banner also known as a spider banner is one of the most economical and versatile display stands best suited for indoor advertising but can also be used for outdoor promotions. The cost effectiveness, print quality and ease of use make these x-banners ideal for a number of striking signage and displays.
Flyer design
A flyer is a form of paper advertisement intended for wide distribution and typically posted or distributed in a public place, handed out to individuals or sent through the mail. Advertising through flyers is the most useful mode of marketing.