The Traveller
"The Traveller" a concept UI design done by
Digifads
. The dilemma of choosing a location for holidays or adventures is faced by any traveler. For your preference, this program will assist you. You can find fascinating countries, towns and famous locations in the app. You will see what is common in this country by selecting a nation, which places you need to look at and which towns in the country would be interesting to visit. You want to visit a certain place, for instance, but don't know what to see there. You can find all the details conveniently using the app.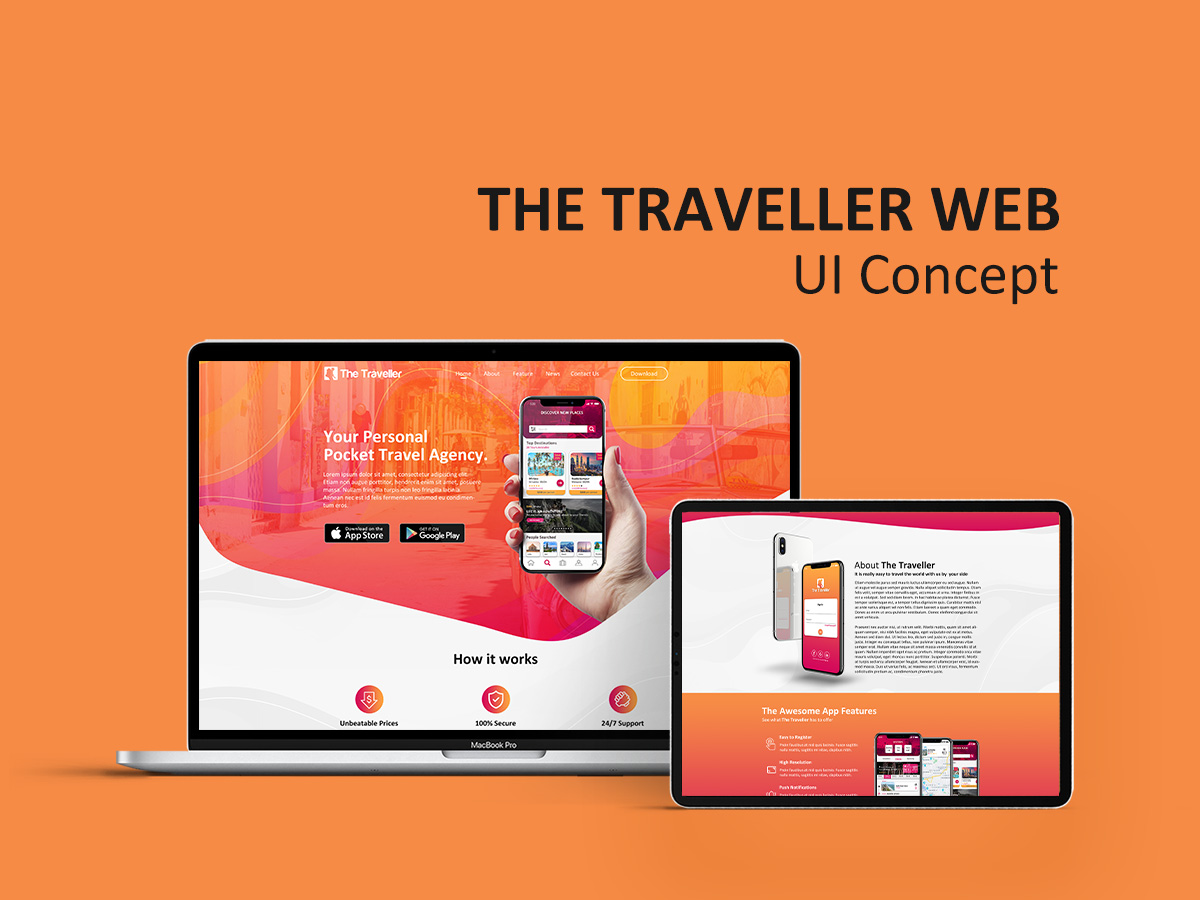 Creative Website Design
Here's a small glimpse of the Web UI concept of The Traveller app. Our aim with this concept was to give the users a feel of how smooth their travels will be if they use our app.