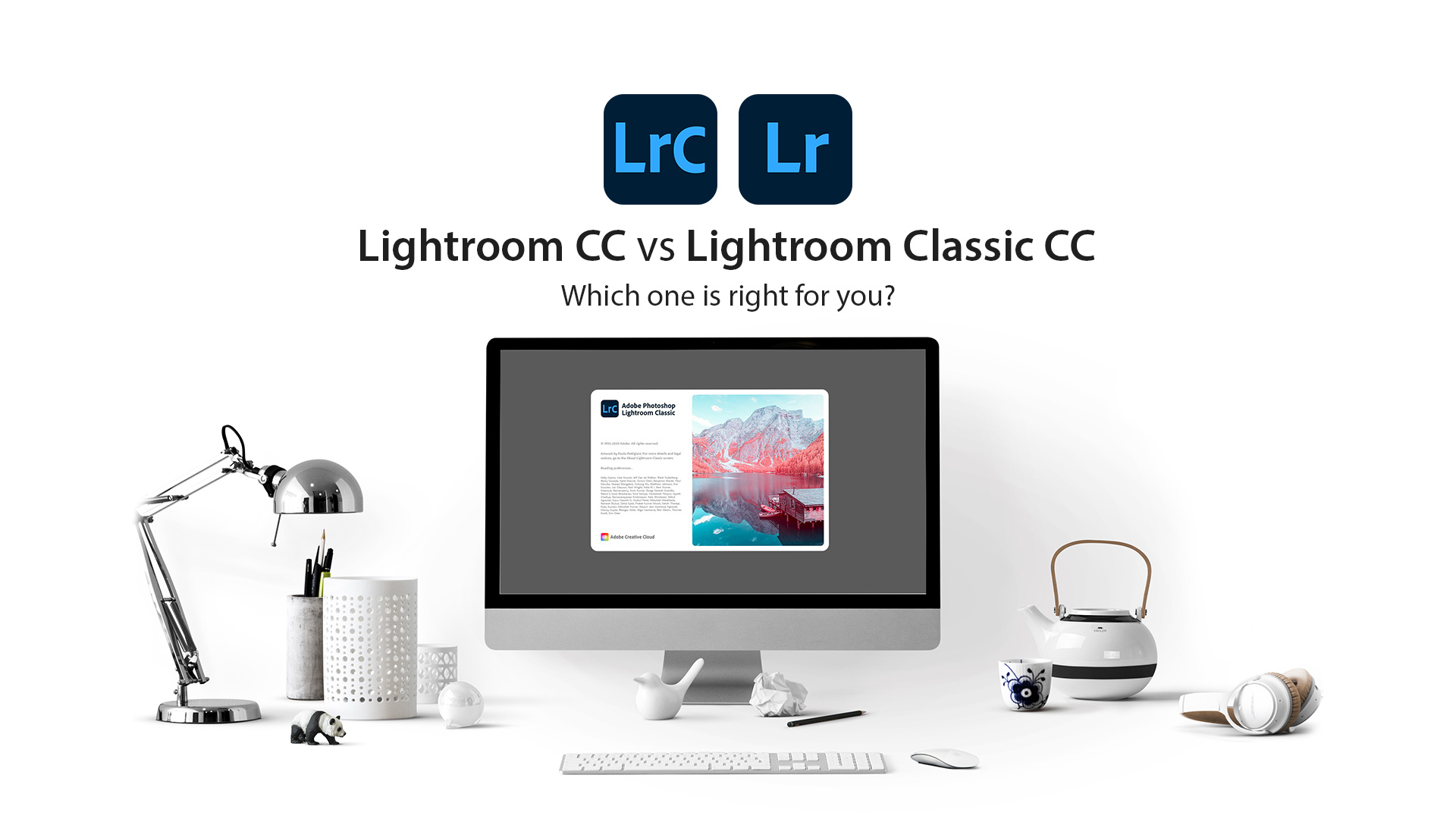 Lightroom vs Lightroom Classic
Lightroom vs Lightroom Classic, which Is it better to use? You've probably noticed that there are two apps called Lightroom that is completely different.
Lightroom is Adobe's professional-level image organizing, editing, and sharing software. It's the ideal complement to Photoshop and has been the ideal tool for photo editing for over a decade.
So, what's the difference? Which is best for you? Which one will be best for your lifestyle and photography workflow? Or can you use them both at the same time?
Let's start by identifying the current Lightroom versions and the main differences between them.
Lightroom Classic
Lightroom Classic is the older version of Lightroom that has been available for a long time, which is why the name Classic.
It is compatible with Windows and macOS and saves your photos in folders on your local hard disks. You are in charge of managing the files, organizing, backups, and so on.
This is perfect for photographers with TB's of photographs, although it does require some computer knowledge.
Classic includes a lot of functionality because it has been around for a long time.
This can be advantageous or disadvantageous. The power and flexibility it provides advanced users is vast, but if you're new to Lightroom, the learning curve may be a bit difficult.
Classic is still being developed and improved. Even tho some photographers worried that the release of the cloud-based Lightroom would spell the end of Classic.
Lightroom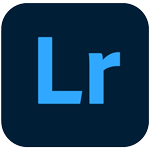 Lightroom (previously Lightroom CC) is a software suite that began as a basic mobile app and has evolved into a whole ecosystem that operates on Windows, mac OS, iOS, Android, Chrome OS and the web.
These apps are built for modern life, allowing you to take photographs on your phone or load them from your camera, sort through them on your tablet when you have a few minutes to spare, edit them on your desktop, and then share them with the web.
Because your images are stored in the Adobe cloud, they are available on all of your devices. This does not imply that you must constantly be online, as you can store a local cached copy of some or all of the photos for offline use.
To get the photos to the cloud in the first place, you'll need pretty fast internet connectivity and lots of bandwidth.
The application don't have as many functions yet because they're much newer, which means they're easier to learn to use.
While you may organize images into albums, there is no need to bother about file management, making it suitable for folks with fewer computer skills.
The Edit mode is strong, but because many of the sliders are hidden by default, it is not frightening to inexperienced photographers. The Adobe Sensei artificial intelligence search capabilities make it easier to find photos, even if you don't have time to enter keywords manually.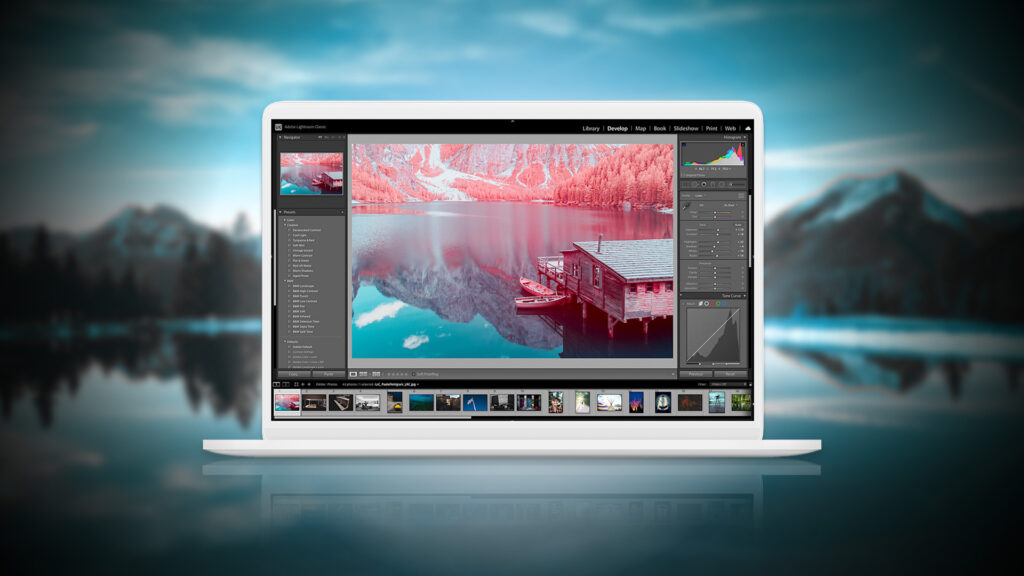 Why Are There Two Apps?
Why couldn't Adobe create a single Lightroom software that could do everything?
Put it simply, while there are some commonalities, the ideas and foundations are vastly different. A boat and a car both serve as modes of transportation, but they are not equal!
Similarly, Lightroom Classic and Lightroom are both used for photo organization and editing, but they don't think the same way.
Lightroom Classic is intended to catalogue photographs on a hard disk with extensive user control, whereas Lightroom is intended to manage your photos on the cloud for you.
Was It Not Simple to Just Sync Both Apps?
Can you use Lightroom Classic and the cloud together to get the best of both worlds? Both yes and no.
Lightroom Classic is not a part of the Cloud; rather, it is a distant cousin. It has a basic understanding of Lightroom sync language from the early days of the mobile app, but it doesn't comprehend how to sync recent Cloud additions like keywords or album folders, and it occasionally gets tangled.
Choose one or the other for a simpler life. You can sync Lightroom Classic with the cloud if you're willing to play referee in the event of a conflict, but you'll need to decide which is your primary archive (local folders or cloud) and which you're willing to wipe and start over in the event of an unresolvable conflict.
How Do I Make a Choice?
So the next question is, how do you pick which Lightroom version should be in charge of your photo archive? Is Lightroom ideal for you, or would Classic work just fine?
Some decisions, for example, are pretty straightforward:
Classic is a preferable option if you regularly print to a local printer or use third-party editors.
If you're looking to fit photography into a busy lifestyle, with a mix of phones, tablets, laptops, and desktops, having your photos available on all devices is a huge benefit, making Lightroom an easy pick.
Have a poor internet or restricted data, it should be to choose Classic, as syncing Lightroom would be a pain.
If you started with Lightroom 1 and are now an advanced user, you're definitely better off keeping with Classic, as the more limited features on Lightroom will certainly frustrate you.
If you're a wedding or portrait photographer who takes hundreds of photographs every week, cloud storage is still more expensive than local storage. Then Classic is the best for you.
If you're a newbie photographer, your primary camera is a smartphone, and you have access to high-speed internet, Lightroom is an excellent pick.
If you don't currently have a subscription. There are two major plans:
Lightroom 1TB gives access to the Lightroom programs for Windows and Mac, as well as your different mobile devices, as well as 1TB of cloud storage space for your photos.
Photography Plan 20GB or 1TB includes access to Lightroom Classic, Photoshop and Lightroom, plus Lightroom Cloudy on your various mobile devices. It includes either 20GB or 1TB of cloud space, depending on which plan you choose.
Let's compare few differences between Lightroom vs Lightroom Classic in below table
| | LIGHTROOM | LIGHTROOM CLASSIC |
| --- | --- | --- |
| Work platform | Desktop, mobile, and web | Desktop only |
| Location of original files | Cloud | Local hard drive |
| File backup | Automatic | Not included |
| User friendliness | Everyone should try it | For expert photo editors |
| Organization and finding photos | Automatic tagging & intelligent search | Manual keywords |
Don't make your decision only on features while considering your options. While having access to every tool in the toolshed may be handy, consider whether you actually need them. If you value seamless multi-device access, you might be surprised at how little you miss some tools.
The decision you make today may not be the same as the decision you make in a year, but it is acceptable to change your mind. Lightroom is still in its early stages, therefore it is continually evolving.
Share this post with your friends and express your views in the comments below.